MARCH FOR LIFE
Website Design | WordPress | Hosting & Support
THE
BACKSTORY
Almost half a million people travel to Washington, D.C. every year for the March for Life, the largest pro-life event in the world. The March for Life website is a vital tool for participants to get the information they need to travel to Washington and participate.
But when visitors came to the old site, they didn't find tips on where to stay, how to get in and out of the city conveniently, and where to attend other pro-life events taking place in the area. With so many logistics to figure out, the stress of planning a trip detracted from the experience of the March itself.
WHAT
WE DID
We developed a collapsible sidebar for the new site called "Plan Your Trip to the March for Life." Users can open this feature and quickly find a way to:
Reserve hotel rooms in Washington, DC.
Travel to the march by plane or bus and how to get around the city itself.
Find and join a local group travelling to the march.
Download posters and social media graphics.
Have a great experience and leave a positive impression on the pro-life cause.
See and attend other events happening in connection with the main march.
We also integrated the site with the organization's social media accounts so participants can connect with thousands of others via the March's Facebook and Instagram accounts.
WHY IT
WORKS
The sidebar keeps the information immediately accessible, but out of the way if a site visitor doesn't need it. We designed the sidebar with clear and colorful cards to take the user right to the information they need.
We also refreshed the entire site with eye-catching photo cutouts of marchers. This new look balances the seriousness of the pro-life issue with personal and inviting imagery.
Interactive features, connected to social media, promote active participation and fellowship in the pro-life community.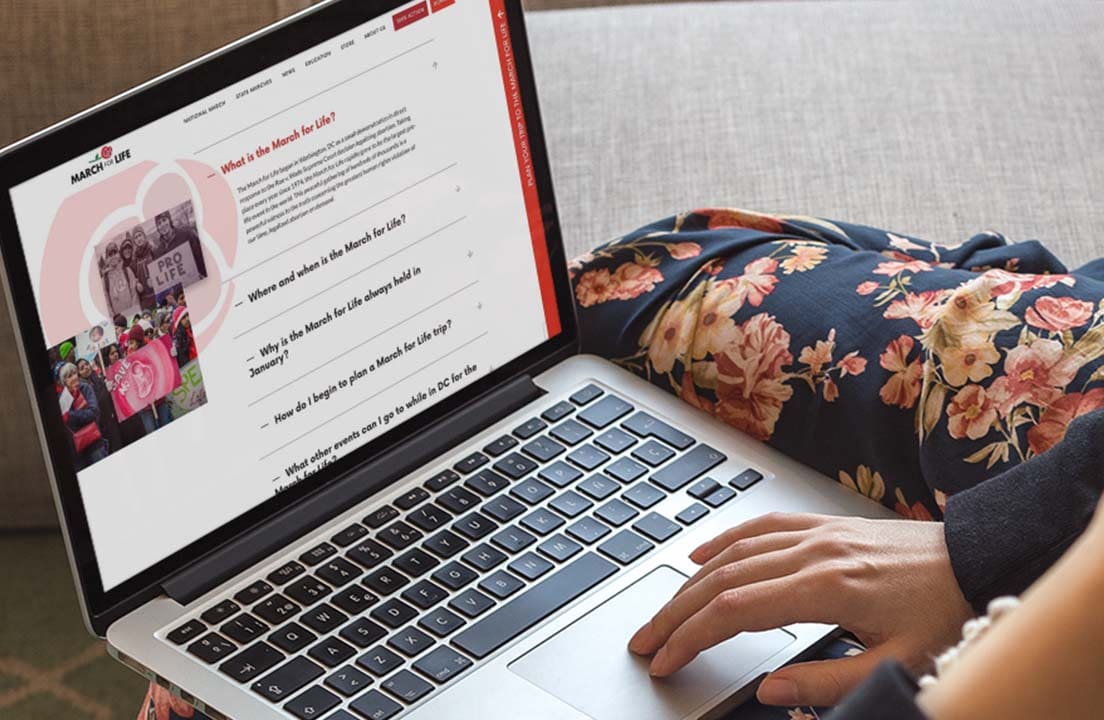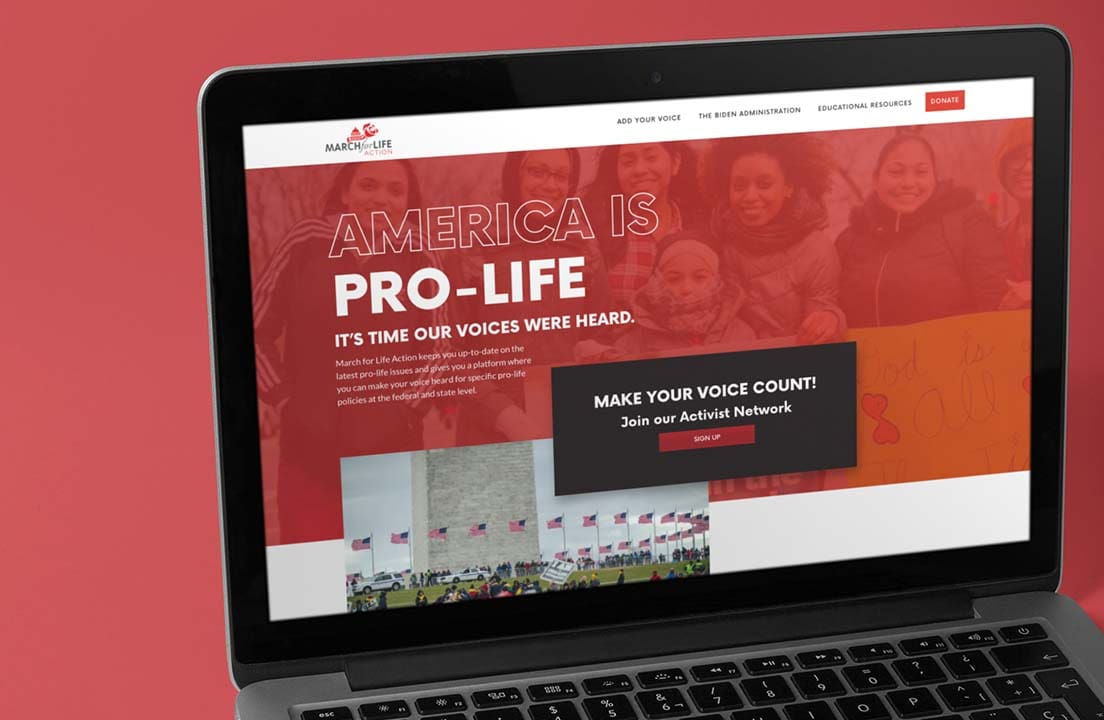 THE
RESULTS
The revamped site positions the March for Life as the centerpiece of the pro-life community, not just as a yearly event but as a movement. User-friendly navigation brings quick access to the organization's latest news, annual reports and resources for ongoing education. Now that visitors can easily find these assets and arrange to participate in the march itself, they feel more connected than ever to the pro-life cause.
READY TO STAND OUT IN THE DIGITAL SPACE?
Let's transform your website into one you can be proud of — and your audience will love too! First, tell us about yourself.
OTHER STORIES
OF SUCCESS
We created a way for parishes, schools and nonprofits to give staff and volunteers the safe environment training they need.
When a religious order in our local area wanted to step up their vocations outreach, we turned their website into a compelling "come and see" experience.
Revamping an entire college website was no simple task. The result? A fresh style true to the spirit of "The Catholic College of the South."